Ochún is Golden
Waking up at dawn, I hear a lively smattering of bird calls as they make a harmonious cacophony. I leave my slumbering family in the motorhome to take a solo walk towards the forested river of the Ochlockonee River in Florida. I quietly slipped out to trek off to salute the rising sun in the East and experience the river at dawn. I was treated to an incredibly immense beauty: a visual dance of light, colors and shadows interwoven onto the stream as I walked along the path of Ochún's majesty.
This slideshow requires JavaScript.
One of my greatest reasons for this journey was to discover and learn from the Orichas in their natural element. As you may imagine, the city of Los Angeles, with its concrete river as the only significant watershed in the urban metropolis, was a poor study area in this regard. As I approached the River, I thanked Ochún for allowing me to be in her presence. The river was calm and serene. And as I continued along the path I saw the crack of the Sun's ray coming over the horizon. Ache Olorun! I prayed to the four corners, Oldumare, Olorun, Olofi, Eggun and all the Orichas for this day and for giving me this opportunity to witness the rising of the sun.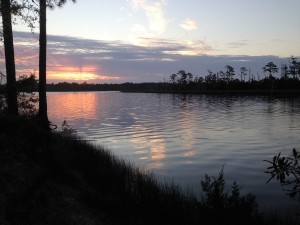 What I witnessed unfold in front of my eyes was breathtaking, and the ensuing kernels of knowledge received filled me with gratitude which in itself helped further deepen my spiritual understanding.
Gazing at the awe inspiring scene in front of me, I was treated to a jaw dropping display of the immense, tightly woven tapestry Olofin and the Orichas weave, where it becomes difficult to truly know where the work of one Oricha ends, and the work of another begins. I was being allowed to witness the magnificent interplay between these forces of nature as they interweave and illuminate one another as they constantly create the world in front of me. And I saw how each of the Orichas are multi-faceted, none more so than Ochún herself.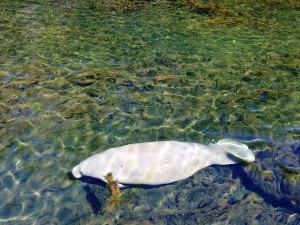 And all of this wondrous interplay was being revealed through the magic lens of Ochún's mirror… the river.
Here is a series of photos (with editorial input) I took in order to try to share some of the beauty that was witnessed. Of course, pictures never do justice to the immense beauty that surrounds us as they are only two dimensional. When we wander in the forest, in nature we are in the presence of abounding life that uses all our senses to experience it fully. All pics are of the Ochlockonee River near the Apalachicola National Forest in Florida, a remote part of Florida unless mentioned otherwise….
What I learned about Ochún from this morning's walk…
This slideshow requires JavaScript.
The River is Ochún's mirror…
Ochún is often pictured holding a mirror as she gazes at her beauty. The river is a mirror to the sky and the heavens up above. She reflects back exactly what is in front of her, but one of Ochún's mysteries is that somehow more is revealed through the reflection she presents than without it.
Her mirror reflects not only our physical appearance but also creates a window to our soul. In order to speak to Ochún you need to be pure of heart and speak with clarity as her reflection reveals everything, good and bad and there is no crevice to hide our soul. To be able to see yourself in the mirror everyday, our actions and our hearts must be pure.
How Ochún got her colors:
Ochún's colors are gold and yellow. When Olorun shines on Ochún she is golden. She glistens like gold.
Ochún, messenger of Heaven:
All Yawos are taken to the river before making Ocha, We are taken to the River to give account of the rites we are undertaking to Ochún who then passes the message on to Olofi. I guess Ochún's mirror does reflect directly upon the heavens. Interestingly enough we do not just throw coco to Ochún's otanes but we need to visit with her directly at the river.
Ochún the Orisha of Love…
Ochún has so much beauty in her we are left mesmerized and enchanted by her that it is easy to fall in love with such beauty. Nuff' said…
Fertile grounds…
Ochún is the Oricha of fertility. The river supports and creates so much life around her from the fish, the trees and forest, to the birds that eat the fish and animals and even humans who all need her in order to eat as we sustain ourselves from her sweet waters.
When I first read and learned about Ochún's attributes, I too saw them through the lens of the modern world where Ochún is described as coquettish and vain who constantly looks at herself in the mirror, who also loves material things such as gold and jewels. Ugghhhh! I hate to say it but in those terms Ochún sounds downright shallow and somehow profane. Yet, I realize that in this modern world we tend to reduce knowledge into easily consumed bite-sized morsels for our modern convenience. In the process we are losing the depth of knowledge to learn about the Orichas and the significance of their attributes. And even an apparent shallowness merely hides an unsuspected, incredible depth. The Orichas' Aché comes from the depths of their nature. In order to harness that Aché it is important to understand it. Walking in Ochún's beauty has helped me gain such insight that I can now call upon when needing her aid. Maferefun Ochún! May we all be blessed by your beauty.